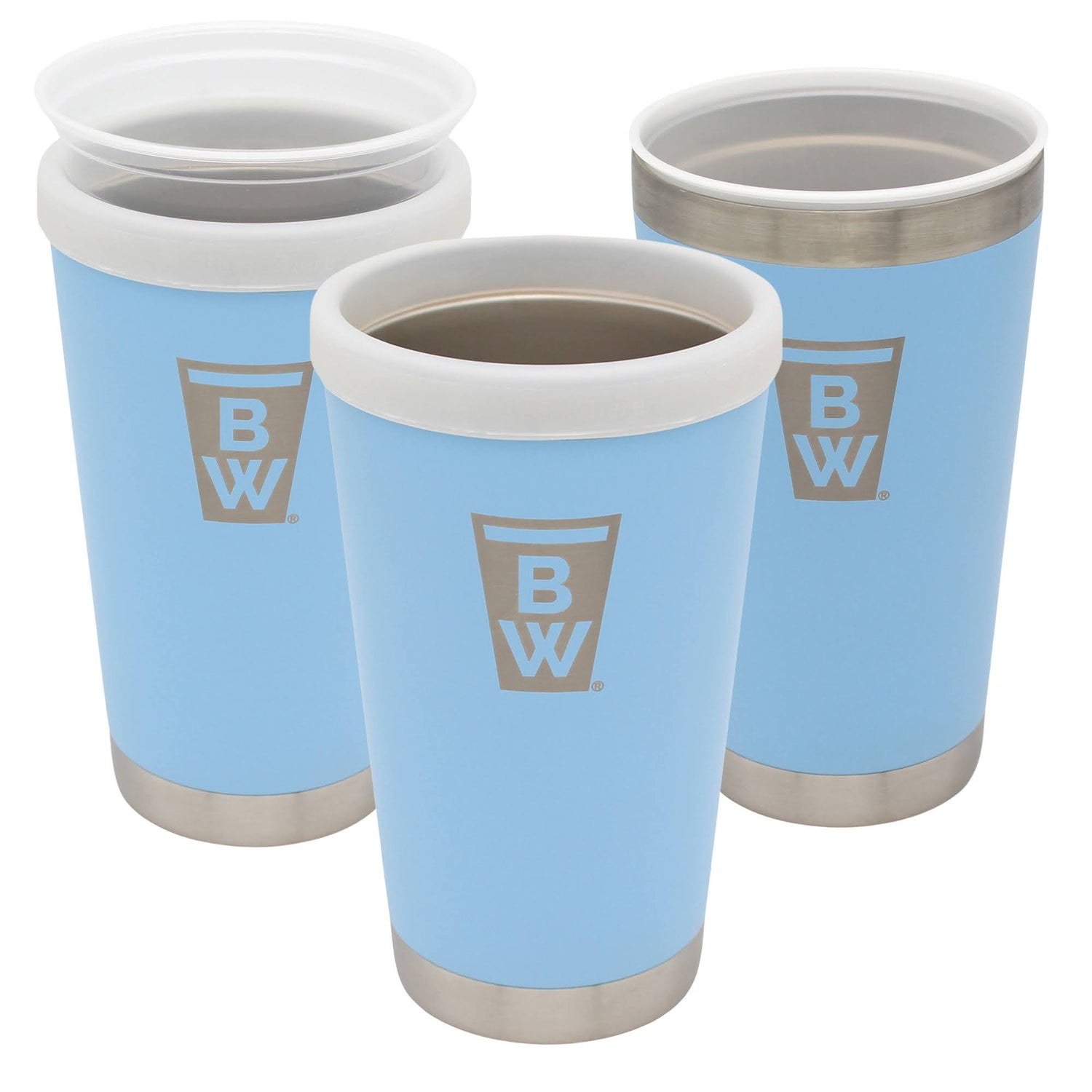 6PINT Imperial Pint Tumbler & Pint Glass/Plastic Cup Cooler
The 20 oz. 6PINT can be used on its own or as a vacuum-insulated cooler for a pint glass or 12 oz. to 24 oz. plastic cups. The silicone rim cover adjusts the fit, creates an airtight seal and can be used to keep your mouth off the metal.
Shop now
Model 1200 12 oz. Can Cooler with Travel Lid
A premium can cooler that holds standard and slim 12 oz. cans and bottles and can be used as a tumbler and travel mug (lid included).
Shop now